Gothic subculture has its roots dating back to the mediaeval period. However, it rose into prominence when the punk rock bands marked their presence in the late 1970's and early 1980's. It is from here, the gothic fashion started becoming a trend all across the world. Since then, gothic fashion has evolved and come with amazing styles and designs. If we look at the history of gothic fashion, we will find that over the years, different types of goth fashion have come into existence. Each era comes up with different types of women's gothic dresses and looks that become the trend of the era. You must have heard of traditional goth fashion, Victorian goth fashion, cybergoth fashion, deathrock goth fashion, gothic Lolita, haute goth fashion and so on. However, many must have not heard about the neo-gothic style and fashion that is there in the headlines, after the release of the Netflix series, "Wednesday".
In this article we shall be looking at some of the interesting facts and information about neo-gothic style. In this style, everything from lace to tulle are black in colour, which is the signature colour of gothic fashion. This aesthetic fashion style is not new to the fashion world, however, over the time, it has disappeared, only to appear again to conquer the fashion world. And the Netflix series "Wednesday" has a role in bringing it back on trend. This gothic style is around 300 years old and the combination of fine fabrics and feminine delineation has been inspired from that of the Baroque era. No matter whichever gothic outfits you choose, whether women's gothic jackets or any other outfits, you can now get them easily from different online stores in the UK, such as, Jordash Clothing.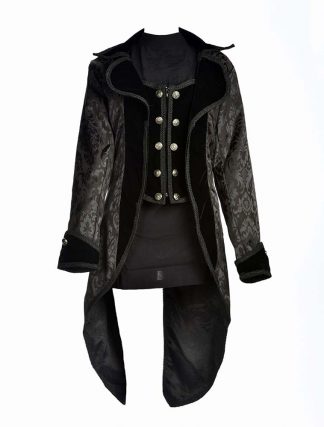 What are the things that define the neo-gothic style?
It is basically the texture of the fabrics that people prefer to wear in this style that defines neo-goth. Without the fine texture, one cannot even think of imagining this style. So the dresses must not only be black, but they should also be of fine textures. The outfits in neo-goth style gives you a statement look that is bold, dramatic and expressive. Thus, we can say that dark leather, fine lace fabrics and deluxe jewellery are the important elements in the neo-goth style. It is what makes this style aesthetic and intricate. The outfits in neo-gothic style which are on trend these days are a combination of the modern and contemporary gothic elements and that of the Baroque period. In short, the outfits in this style are an amalgamation of modern silhouette and antique fabric. Always remember that if you are choosing a gothic cape or any other gothic outfits and accessories in the neo-gothic style, it should be aesthetic, of fine texture and luxurious.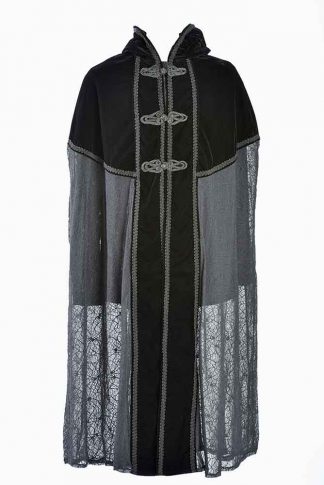 The look of Wednesday Addams brings back the neo-gothic style in trend
Wednesday Addams is a fictional character created by the cartoonist Charles Addams in his The Addams Family published in the New Yorker magazine. Over the years several series have been made on this. The current Netflix series is a spin-off of the American black comedy sitcom The Addams Family. The current Netflix series is based on the character Wednesday who is fascinated by everything that is macabre. Her look, her dressing style and so on are mysterious and gothic. The way the character has been given an iconic look in the series, it is inspired from that of the neo-gothic style. It will not be wrong, if we say that it is this iconic look that brings back the neo-gothic style on trend. You can see many fashion influencers creating this look on their Instagram reels and YouTube shorts.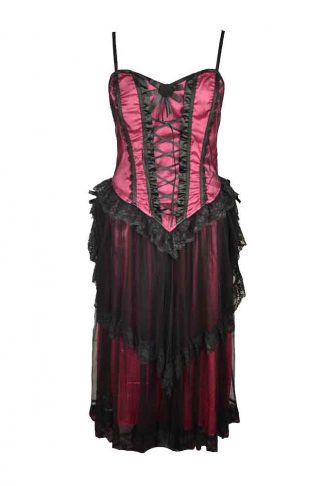 Today neo-gothic style is even used for an everyday look. It just requires an outfit in a fine textured fabric and in colour black, a minimal makeup giving a gothic feel and an aesthetic yet simple gothic jewellery.
Summing Up
These are some of the interesting facts and important information of neo-gothic style. Since this style is back on trend, do not miss a chance to try out this style to get that cult and mysterious yet luxurious look. In other words, whether you are choosing a gothic skirt and top or an aesthetic gothic dress, make sure that they are made up of luxurious fabrics.
[td_block_social_counter style="style10 td-social-boxed td-social-colored" facebook="tagdiv" youtube="tagdiv" twitter="tagdivofficial" googleplus="+tagDivthemes" custom_title="STAY CONNECTED" block_template_id="td_block_template_9"]